The care you deserve.
Intersectionally Informed Psychotherapy
About
Stacey Jackson-Roberts, MSW, LCSW/LCSW-C (she/her) is a psychotherapist specializing in Psychodynamic, Feminist, Relational, and Attachment-based modalities, as well as a long-time advocate for Women's, LGBTQIA+, and BIPOC healthcare policy and equality. Stacey spent two decades living in the Washington D.C. area working at the intersection of law and policy—including on the staff of the late Senator Edward M. Kennedy—and delivery of integrative behavioral healthcare. Stacey earned her M.S.W. in Clinical Social Work from Smith College School for Social Work, and previously completed a graduate program in Women, Gender, and Sexuality Studies at American University. Most recently, Stacey served in executive roles as VP of Compliance and Clinical Services for Encircle: LGBTQ Youth and Family Resource Centers and as CEO of an LGBTQ Center in Utah. Previously, as the Lead Therapist for LGBTQ+ Behavioral Health, at Chase Brexton Health Care in Maryland, Stacey built out dedicated lines of LGBTQ+ services. While there she worked to form a coalition of community groups, healthcare organizations, and labor unions to pass state legislation in Maryland (passing unanimously in the Maryland Senate), which made PrEP medication more accessible in Maryland. She has also served as a Health Policy Fellow with the Transgender Law Center in California, working to expand regulations requiring health care parity for gender diverse individuals. Stacey was born and raised on a cattle ranch in Utah and spent most of her adolescents working at a local ski resort. She credits her work ethic to the long and hard days of working the farm and ski resort with her dad. As a closeted transgender girl being raised in a highly gendered environment, this presented her with some immense challenges, but with a lot of hard work and perseverance, she graduated high school at age 16 and went on to earn her B.S. in Law and Constitutional Studies from Utah State University.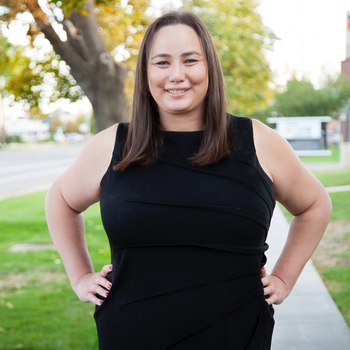 Stacey Jackson-Roberts, MSW, LCSW/LCSW-C
Psychotherapist
Services
Women's Issues
LGBTQIA+
Transgender Issues
Gender Identity
Open Relationships/Polyamory
Kink/Diverse Sexualities
Abortion Issues
Infertility
Cultural and Systemic Oppression
Depression
Anxiety
Social Anxiety
Adjustment Disorder
Approaches
Psychodynamic Therapy
Attachment-Based
Relational Therapy
Feminist Therapy
Cognitive Behavioral Therapy (CBT)
Dialectical (DBT)
Eclectic
Fees
Initial Assessment/ Evaluation: $200
Individual Psychotherapy - 45 Mins: $175